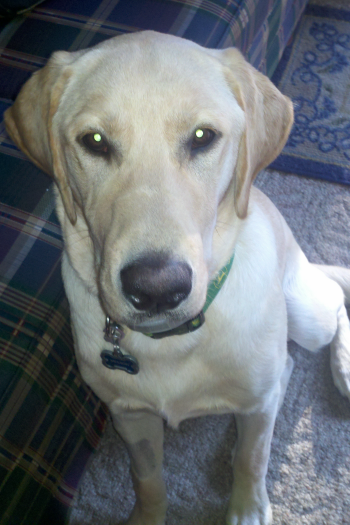 Molson
Molson has been a blood donor at AEC since July 2011.
Molson is a great, friendly dog that loves to help his canine friends whenever he can. "I love coming to AEC to donate blood. The staff there take great care of me, and sometimes I get to chase Skippy the cat!"
Molson has donated multiple times at AEC and has helped save the lives of several family's pets.