Does your pet already have a name tag or microchip? Even so, if someone found your lost pet, how easy would it be for them to find YOU? What if you were out of town or couldn't be reached right away?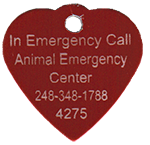 No worry! If your pet wears an AEC "Just In Case" Emergency Tag
©
, help is a single phone call away! Our hospital is open 24 hours a day, 365 days a year, and there will always be a responsive and caring team here to help reunite you and your lost pet.
We'll use your pet tag's unique ID number to find and notify you, or your designated emergency contacts if you can't be reached. If your pet has been injured, we will provide basic supportive care until you can be contacted.
The information you supply will remain with AEC and will not be sold. New tags are free for Michigan residents (but if you wish to consider making a small donation to the
Heart to Heart Fund
we would appreciate it). Pet ID tags may be picked up at our hospital, OR you may also register and request a tag online in one easy step (tags will be mailed to you directly).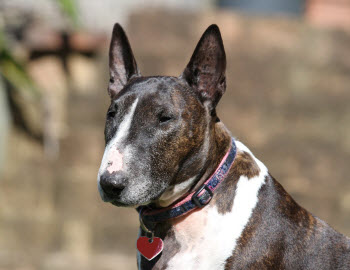 Online registrants can update their contact information at any time, and even upload a photo of their registered pet(s).
Click Here to Request a New Pet ID Tag
Click Here to Update info for your Current Tag