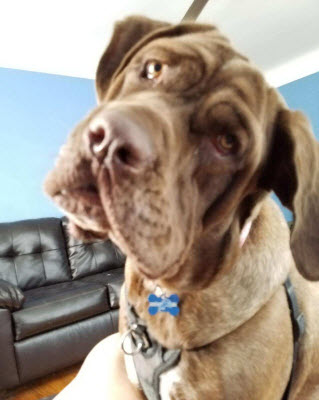 Zumba
Zumba is a 3 year old Mastiff that is owned by one of AEC's technicians. Zumba is also a canine blood donor that became a Pet Hero by helping save the life of a critically ill patient that was in need of fresh blood.
Despite the name, Zumba is not available to participate in any cardio / fitness classes!
Thank you Zumba!! Your donation saved a life!