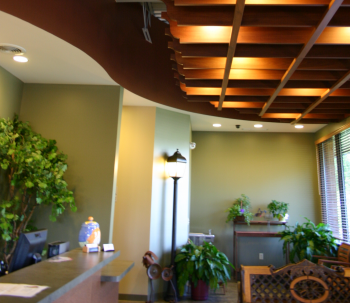 During Your Visit
The Animal Emergency Center is determined to provide a loving, friendly environment for your family during an emergency. No appointments are taken and each patient is triaged at presentation.

Upon arrival, you will be greeted and signed in by a member of the staff while your pet's condition is immediately assessed. Our doctors will then spend time with you to review your pet's medical history and symptoms.

Next, we will work with you to develop the most appropriate treatment plan for your pet. We explain in detail the advantages and potential risks of different treatment methods and diagnostics. We will present multiple options with written cost estimates representing the optimal standard of care for your pet, as well as more budget friendly approaches. Our goal is for pet owners to be able to make a fully informed decision on the care we provide for your pet.