May 20, 2015 - Detroit Lions vs. FOP 128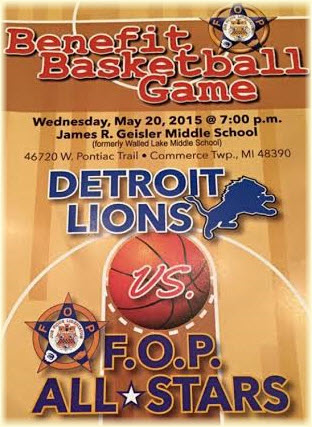 AEC is helping sponsor the annual Detroit Lions vs. Fraternal Order of Police 128 All-Stars basketball game.
The event is being held at Geisler Middle School on Pontiac Trail in Commerce and is scheduled for 7pm Wednesday May 20th, 2015. For tickets, call 1-800-544-2993 and come on out to help FOP 128 and get autographs from some of your favorite Detroit Lions players...

We'll see you there!