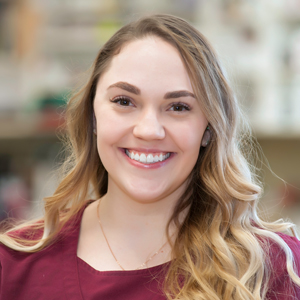 Dr. Laura Miller
Dr. Laura Miller obtained her Doctorate of Veterinary Medicine from Michigan State University (2015), and also has a Bachelor of Science degree from the University of Michigan (2010), where she majored in cellular molecular biology. Dr. Miller is licensed in both Arizona and Michigan, and is a member of the Humane Society Veterinary Medical Association, the Southern Arizona Veterinary Medical Association, the MVMA, SEMVMA and AVMA.
Prior to and during veterinary school, Dr. Miller worked at the veterinary clinic for the Humane Society of Huron Valley. She also completed an Emergency and Critical Care internship at the Southern Arizona Veterinary Specialty and Emergency Center. Dr. Miller joined the Animal Emergency Center in 2016.
Dr. Laura had an epileptic dog while she was growing up that she was always going in and out of specialty and emergency veterinary clinics with, which helped fostered her early interest in veterinary medicine. Now, Dr. Miller enjoys communicating with and educating owners about their pets, and providing the care needed to improve the quality of life for thier pet. Dr. Miller is particularly interested in coagulopathies, infectious diseases, and trauma.
Dr. Laura has 2 dogs - an American Eskimo mix named Orion and a 3-legged long-haired Chihuahua named Pogo, 1 cat named Ernest, and 1 Morgan horse named Monty!