Sep 2015 - AEC Proudly Welcomes Dr. Sarah Schroeder, Emergency & Critical Care DVM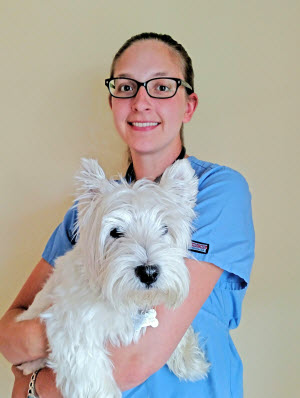 Dr. Sarah Schroeder has joined AEC as a full time emergency and critical care doctor. She is a 2014 graduate of Michigan State University's College of Veterinary Medicine and also has a BS degree from MSU in Biochemistry. She is a sharp cookie!
At one time Dr. Sarah was considering a career in research, but fortunately for us, she fell in love with ER. She began working full time with our staff in August, and her experience from a very busy rotating internship at VCA in Indiana is evident by the great work she has been doing here at AEC. Dr. Schroeder has a very calming demeanor, and both her approachability and sincerity enable her to easily bond with clients.
Dr. Schroeder's favorite aspects of veterinary medicine are soft tissue surgery, ultrasonography, and case management. You can read more about Sarah on her AEC profile page.