Jul 2015 - AEC Proudly Welcomes Dr. Jessica Chronowski, Emergency & Critical Care DVM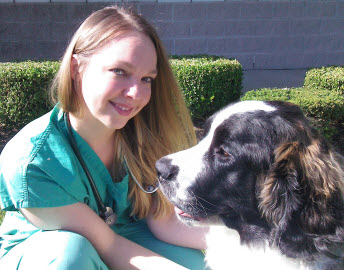 Dr. Jessica Chronowski is a 2015 graduate of Michigan State University's College of Veterinary Medicine. She has joined AEC as a full time emergency and critical care doctor. Jessica is a former educator with a love for teaching and the well being of animals. She also has extensive experience with exotic animal care and husbandry.
Dr. Chronowski provides both empathy and education for the pet owners she sees, helping them to thoroughly understand all their options for care and treatment.
Dr. Chronowski has been been able to step right in at AEC. She has done exceptionally well working alongside our veteran ER staff for the past few months and we now officially welcome her to our staff! You can read more about Jessica on her
AEC profile page
.