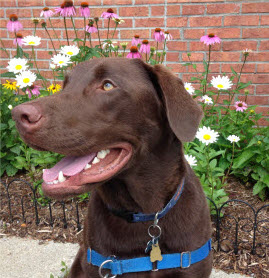 Charger
Charger has steadfastly worked his way up to become AEC's community service leader. He has volunteered at kids "Safety Town" events since he was a puppy, helping teach kids how to safely interact when they meet a new dog.
Charger also volunteered to be a blood donor, but unfortunately his blood type was not a "universal" match.
Thanks to Charger and his owner, Sharon for all that they do for AEC and our community!