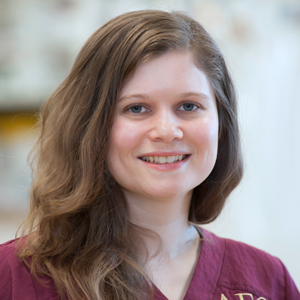 Holly L.
Holly graduated from the Macomb Community College Veterinary Technician program in 2010 with an associates in Applied Science degree. She has over 6 years experience in general practice with surgical assistance, preventative care, and learning how to identify and treat the many common disease and illness processes in canines and felines.
Holly began working at AEC in 2013, and quickly expanded her knowledgebase to include exotic pets. She has always gravitated towards all animals, and her family had many pets of all shapes, sizes and species. Holly feels she shares a bond with them and was naturally drawn to a career where she could help animals.
"I love my job, I love that I'm there to help those who cannot speak for themselves. I feel like I have a very calm and sympathetic disposition that is reassuring to both pets and their owners."
In Holly's free time she enjoys running and outdoor activities such as camping, boating, and walking her dogs Gracie and Prim. In the snow months she enjoys snowboarding with her husband.