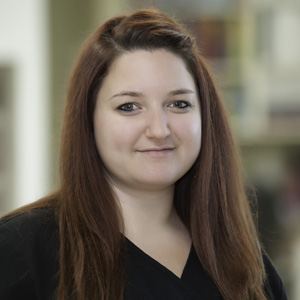 Allison
Allison joined AEC as a receptionist in 2015. She is currently attending Wayne County Community College and will soon be entering their veterinary technician program.
Allison used to live in Georgia where she loved working at a horse farm helping to take care of all their animals (farm animals as well as dogs, birds and reptiles). She grew up in the country and quickly learned to help care for llama's, chickens, horses and peacocks.
Allison chose a veterinary career because of her love to care for and save animals. "It is the best feeling to be able to watch pet owners when their pets are ready to return home. It is awesome to see the improvement we helped make".
Allison owns two Pugs and her goal is to eventually work her way to help provide care and treatment for horses.