AEC greatly appreciates all your feedback. Please visit our comment page to read more comments, or visit our survey page to take our survey and leave a comment.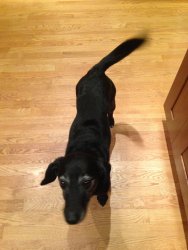 Deuce
Deuce
03/05/17 - AEC Rochester
This was my third visit (two different pets) and the service has been consistent. No matter how stressful the situation for me, every employee is calm and caring.
I've also called here a few times for advice over the phone. The staff is patient, caring, and knowledgeable.
I highly recommend this facility. - Deuce's Owner [Avg. Score: 5.0
]